If you want to find the best h4 LED motorcycle headlight bulb, we will help you. It is vital to constantly upgrade your bike, especially when it comes to the safety of you and your bike. One of the parts being headlight bulbs.
As much as they are crucial, they are pretty hard to choose, there are hundreds of different choices, and the fact that you can not return them does not make the whole process easy.
Since bulbs are electrical items and have a different installation process, manufacturers can not test them, and as soon as the package gets opened, you can not return them.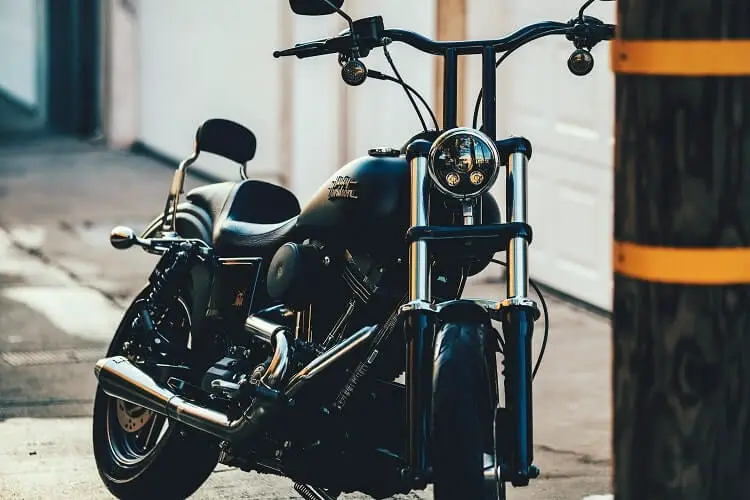 ---
The Best H4 LED Motorcycle Headlight Bulb
LED headlights to improve nighttime visibility, so it is vital for them to be durable and have a good construction quality. BEAMTECH bulb lifespan is almost 30k hours, and have got a single board with two sets of LEDs on each side, probably for low beam and high beam, which creates a high production quality.
The beam pattern is a little less uniform compared to the standard bulbs, there are a few slight shadows in the beam.
If you take a deep dive into the research, you will find out that several people have complained that their fog lights no longer work after some time.
The color temperature of the light output is 6500k, if you have been out driving and see other cars at night, you will see some vehicles that have yellowish-looking headlights and the ones with bright white ones that are what you are going to get with these bulbs, bright white color. 
This set uses 52 watts, so you are looking at 26 watts per piece, which is a lot better than halogen. One of the most vital parts is a built-in cooling fan that spins to help keep this bulb cool and because of this lifespan of bulbs is up to 30 000 hours. 
If you have a stock lightbulb and are tired of a low beam shooting into the trees and a high beam being practically hypothetical, a DZG LED bulb is a great choice. 
First of all, you will have two LEDs on each side and a nice fan for cooling the bulbs down. 
Another great feature is that it works great in extreme situations and is Waterproof. You will also get 60% more energy-saving than a halogen headlamp. 
On the other hand, you might run into some problems, for example, this bulb might cause your lens and reflector to fog up, and you might get more of a bluish tint to the high beam.
SEALIGHT headlight is a pretty great and different headlight. To start with, it does not have a fan, that on the other hand, does not mean that bulb does not cool down. It has aluminum heat-dissipating materials, which is better because you will not get annoyed by the bulb's noise.
Another reason why SEALIGHT has an unusual design is the fact that it has a secured beam pattern, which eliminates the dark spots.
Even though it has so many great features, a lot of people have complained that their light went out after a little while, although the brand promises you a long lifespan.
The part of the bulb that gets the most work done is the cooling system, as it defines its lifespan. Car Rover bulb has a highly advanced system, such as an extruded aluminum heatsink and several grooves, which on the other hand, increases the surface area for heat spread on the back. Not only that, but it has a little cooling fan.
While this bulb has a great lifespan and sharp top at a distance, you can see the dark region in the middle of the road. You will have a whole section of the road that gets very poorly illuminated. 
IF you want to give your car a little newer and cleaner look, you can achieve that by changing your lights. Hikari lightbulbs are one of the most phenomenal choices out there. 
First of all, it will provide you with the brightest and the sharpest lightning than any lightbulb on the market. It gives you 6500k cool white and a maximum light output of 14000LM. Even their promised lifespan is the highest, to be exact, 50000 hours.
To talk about the negatives of the lightbulb, no pattern gets repeated, except the fact, like every other LED bulb, this one might fog up your lens too.
You will be satisfied with these AUXITO bulbs as they provide a high output of light which will help you drive in at night, and they are not too bright where they distract other drivers. 
Nevertheless, at first look, you can not indicate many problems. After a short time, several people have complained that the bulb's lifespan is not accurate and dies out very quickly. Since the bulb has IP65 waterproof rate, it is durable in snowy, very extreme conditions.
Eventually, This LED light is way more beneficial than the regular halogen bulb regarding design and color.
How To BUY! – H4 LED Motorcycle Headlight
Before starting the review, let us take a motorcycle light bulbs replacement guide, which will help you find the right product for you.
First, let us start with determining what type of bulb is right. You either have an 1156 single filament bulb or an 1157 dual filament bulb (Comparison). If you have a dual intensity bulb, it means you have two separate brightnesses within the same bulb.
There are other ways you can determine your bulb type, for example, when you are using it, you may notice that your tail light is not as bright as your brake light. If there is one bulb working for both those purposes, you probably have a dual-function bulb. But there are things you can look at on the bulb itself that will also help you to identify with certainty. Just because something fits in your bike does not mean it is an upgrade, so try to find the right choice.
There are other things you need to take into account. If you have ever seen a sealed beam style headlight, they are often on the front. This headlight includes the low beam and the high beam filament in a single housing. If either one of the filaments is unsatisfactory, the whole unit gets replaced.
On the other hand, modern headlights such as h4, also known as a 9003 bulb, contain both functions in the same housing. However, you will also see things like separate low and high beams, which is the best choice out there for bot designs and engineering.
Now, you know what type of bulb you have and what choices are out there, you can start research for the best h7 led headlight bulb for a motorcycle.
FAQs
What is the best motorcycle headlight bulb?
It is hard to find the perfect LED headlight, which will not have any negative sides. However, considering the installation process, design, cooling down of the system, and many other essential features, we can only recommend HIKARI Ultra H4 Motorcycle LED.
What are the brightest H4 headlight bulbs?
From all of the reviewed lightbulbs, the brightest is for sure HIKARI Ultra H4 Motorcycle LED. It gives you 6500k, so you are going to get bright white color light. Additionally, you will get a maximum light output of 14000LM.
Are led H4 bulbs legal?
The bulb itself is legal, but the bulb does not decide whether your lighting is legal. If your housing is not certified for LED or HID by DOT law, it is not allowed. Now with this said are you going to get in trouble? Most likely not.
---
Read Related, Best Exhaust For Harley Fatboy Reviews.
---
Summary Of Total Reviews
In conclusion, if you want to replace motorcycle headlight bulbs with led you will be left with a few choices from the local shops but with thousands of different products for sale on the internet, how do you choose? Some of them have a lot of wiring and outstanding heatsink others have no driver and a fan.
It does not matter which brand you like because they all work differently. Even in the same headlight housing with similar-looking bulbs, we can get notably different beam pattern results. That is why it is essential to take a deep dive into bulbs and how all of the various parts work, LED chips, heat sinks, types of wiring, and overall installation.
Hopefully, in this review, we helped you find the best motorcycle LED headlight bulb h4.