Harley-Davidson is renowned for its iconic motorcycles that combine style, performance, and craftsmanship. Among its lineup, the Harley-Davidson CVO (Custom Vehicle Operations) series stands out as a pinnacle of luxury, customization, and exclusivity. In this definitive guide, we will explore and provide information about Harley-Davidson CVO motorcycles.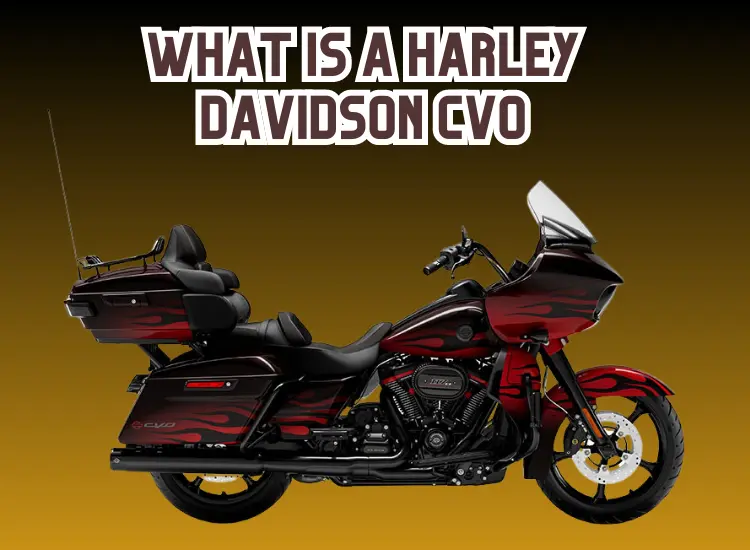 Introduction to Harley-Davidson CVO
The Harley-Davidson CVO series represents the pinnacle of Harley-Davidson's motorcycle lineup. CVO motorcycles are handcrafted and customized with the highest attention to detail, pushing the boundaries of design, performance, and luxury. These limited-edition motorcycles are designed to provide an elevated riding experience for discerning enthusiasts.
Custom Vehicle Operations: The Art of Exclusivity: CVO stands for Custom Vehicle Operations, a specialized division within Harley-Davidson dedicated to creating limited-production, highly customized motorcycles. Each CVO model undergoes meticulous design, engineering, and customization processes to offer a truly unique and exclusive riding experience.
Features and Upgrades of Harley-Davidson CVO: Harley-Davidson CVO motorcycles come equipped with numerous premium features and performance enhancements. These may include:
High-performance engines: CVO models often feature larger displacement engines with enhanced power and torque compared to standard models.
Exclusive paint schemes: CVO motorcycles boast distinctive, hand-painted designs with premium finishes and graphics.
Custom accessories: CVO models are equipped with a range of upgraded components, including premium audio systems, advanced suspension systems, special wheels, and unique seating options.
Advanced technology: CVO motorcycles incorporate cutting-edge technology such as advanced infotainment systems, rider-assistance features, and customizable rider modes.
Design and Styling: Harley-Davidson CVO motorcycles showcase exceptional design and styling, emphasizing luxury, exclusivity, and attention to detail. From premium materials to intricate details, CVO models exhibit the highest level of craftsmanship, resulting in motorcycles that are visually stunning and awe-inspiring.
CVO Models and Variants: Harley-Davidson offers a range of CVO models across different motorcycle categories, catering to various riding preferences. These may include CVO versions of popular models like the Street Glide, Road Glide, Ultra Limited, and Softail models. Each CVO model offers a unique combination of features, styling, and performance enhancements.
Rarity and Collectibility: Due to their limited production and exclusive nature, Harley-Davidson CVO motorcycles are highly sought after by collectors and enthusiasts. The rarity and unique features of CVO models contribute to their collectibility and often result in higher market values compared to standard models.
Conclusion:
Harley-Davidson CVO motorcycles represent the epitome of luxury, customization, and exclusivity within the brand's lineup. Crafted with meticulous attention to detail and featuring top-of-the-line components, CVO models offer a truly unique riding experience. Whether it's the enhanced performance, custom styling, or advanced technology, the Harley-Davidson CVO series caters to those seeking the ultimate expression of motorcycle artistry and individuality.