Best motorcycle helmets are costly with premium design, comfort, and construction materials. But when you go for a budget helmet, then you may not get all of your preferred features within your budget if that is under 200.
If you are looking for a modular helmet under 200, then you get safety, durable material-built body, but not a premium design. But if you look for the best modular helmet under 300 to 400, then you can expect more like a proper ventilation system, dependable safety, premium design, durable material body, and a correctly rated safety rating for your helmet.
Finding out the best budget modular helmet with all of your preferred features is confusing. So, here we find out top-notched helmets with your favorite features within your budget.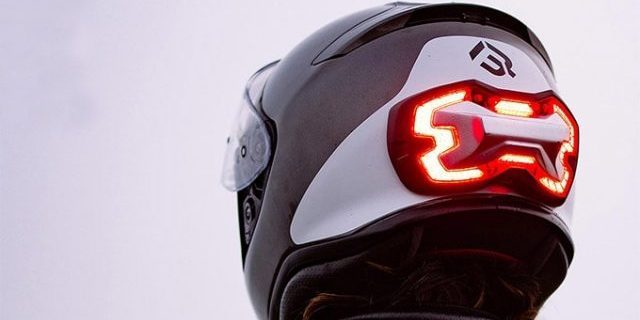 ---
10 Best Budget Modular Helmet Under 200
ILM 902 Motorcycle helmet is proving you an ideal design, DOT safety rating, dual Visor, and proper ventilation system, six color variants within your budget.
Construction Material: ILM built with ABS shell plastic, which is a high resistive. You find a glossy finish look with six color variants that can offer you a durable helmet for any condition while riding.
Design: The helmet is a dual Visor, modular full-face type with a weightless design, which can decrease wind noise while riding. LED light of ILM gets changed according to your speed variations, which can control by a button in your back.
Comfort: Inner part of the ILM helmet made with comfortable foam with easy removal cheek pads. You find two adjustable ventilation systems and strapped to adjust in your head, which can ensure your comfort on the road.
Safety: ILM can offer you DOT, and FMVSS-218 certified helmets. Besides, you get fog proof, anti-scratch, snobs.
Pros
ABS grade plastic built.
Comfortable design.
Reasonable price.
Dual visor design.
For proof and anti-scratch.
DOT and FMVSS-218 certified.
Cons
Design is not compact.
No metal used to build.
Why is ILM Motorcycle helmet demanding to the riders?
ILM 902 is offering riders a properly fitted broad view dual visor helmet with a certified safety rating. A rider finds a durable build, adjustable ventilation system, dual Visor with six color options at a cheap rate that attracts a rider.
GDM DK-140 is the best full face helmet under 200 in our present market at a low price with all the features like a comfortable five-point adjustable ventilation system with a durable inner and outer part.
Construction Materials: DK-140 is made with durable composite poly-alloy, which is lightweight. The outer look is Matt's black finish. GDM's inner part is built with antimicrobial nylon with a hypo-allergenic inner liner with portable cheek pads that can offer you a premium helmet.
Design: GDK's design is Aerodynamic with a duel D ring strap. To ensure your fitting, DK is offering an ergonomic design. Fast swapping and click release shield with two visors of DK can provide you extra comfort.
Comfort: DK is introducing a five-point adjustable ventilation system, flush fit, side coverless face protection with curved compound glass. You get here a broad view with a correct optical mechanism.
Safety: You can be safe with DOT FMVSS-218 certified safety rating. The helmet can keep you safe by UV protection, scratch resistivity, and durability.
Why is GDM DK-140 Helmet demandable to the riders?
GDM DK-140 is offering a superb five-point ventilation system, proper inner fitting, premium design, UV protection, compact design with certified safety rating, which can help a rider to ensure adequate safety with a gorgeous look while riding.
Pros
DOT FMVSS-218 certified helmet.
Five-point adjustable ventilation system.
UV ray protected.
Compact design and lightweight.
Durable and comfortable.
Cons
Strap doesn't fasten properly.
Limited design option.
ILM 313 is a full face, two visors modular helmet within $200, which can provide proper ventilation, premium design with adequate safety while riding.
Construction Materials: ILM build from high-quality plastic with ABS shell technology that can offer you a durable helmet. You find your outer surface a Matt finish with seven color options. ILM's inner part is made with removable soft foam to ensure comfort.
Design: 313 is a dual Visor, full-face designed helmet. You feel comfortable with an aerodynamically streamlined line design to reduce wind noise. For use in winter, a neck scarp is added with your helmet.
Comfort: You find three adjustable ventilation points, a fast-release strap, and a lightweight design, which can ensure your comfortability.
Safety: ILM 313 is DOT FMVSS-218 certified. To ensure full protection, you find clear, smoke, antifog function visor, and scratchproof Visor.
Pros
User friendly.
Lightweight design.
ABS shell included.
Reasonable price.
Wind noise removal functionality.
DOT FMVSS-218 certified.
Cons
Ventilation point placement is not accurate.
Inner pads are fragile.
Why is ILM 313 Helmet demandable to the riders?
ILM 313 is one of the best options within 200 with a proper ventilation system, aerodynamic design, noise removal function, and certified safety rating, which makes 313 a dependable helmet to riders.
1Storm is a modular full-face helmet with some key features like UV protective body, duel sports and visor design, comfort feel certified safety rating within 100.
Construction Materials: 1Storm made from a durable thermoplastic alloy shell with a glossy finish outer surface. Storm's inner part is built with soft cushioned, which is removable and washable.
Design: 1Storm is an aerodynamic dual Visor and sports design helmet. You find here agronomical shape and size, which can offer you a premium design.
Comfort: You get six adjustable ventilation points here that added extra support for you. The manufacturer recommends buying one size larger than your actual size to ensure your comfortable fitting.
Safety: The helmet is DOT certified. Your head can be safe with a Multi-density EPS metal to remove impact load with a UV protective body.
Pros
DOT approved and UV protective.
Easy to use.
Quick-release system.
Price is very cheap.
High quality material.
Properly fitted ergonomics design.
Cons
Wind noise occurs.
A little bit heavy.
Why 1Storm Motorcycle Helmet demandable to the riders?
1Storm is offering a rider some unique features like UV protection and dual sports with all other fundamental features like DOT approval, ergonomics design, ease of use, and a six-point ventilation system that makes 1Storm demandable in our market.
Triangle TFF15 is offering some top-notched features like EPS material built, ventilation system, compact design, and locked protected Visor at a reasonable price that can worth your money.
Construction Materials: TFF15 made from high-quality thermoplastic technology with an ABS shell to prevent high pressure. Triangle's inner part is built with an antibacterial soft padding cushion, which is removable and washable.
Design: The helmet is offering Matt a black, lightweight, and ergonomic design. You find here a scratchproof PC visor that can be locked and easy to unlock at any time.
Comfort: Tringle is providing a quick-release strap mechanism, proper ventilation system, and perfect fitting that can ensure your comfortability.
Safety: TFF is DOT FMVSS-218 approved and ACL lab-tested. To make you safe from impact load, you get an EPS liner system.
Why is Triangle TFF15 Helmet demandable to the riders?
TFF15 is offering durable, high-quality plastic built with antibacterial inner cushion, DOT certified, scratch resistance PC visor, impact load resistance, neck pressure removal modular full-face that makes the helmet demandable.
Pros
Changeable and lock enabled Visor.
DOT FMVSS-218 safety rating.
ACL lab tested.
Antibacterial inner part.
Comfort fit.
High quality material.
Cons
Sun visor doesn't cover fully.
No noise cancellation feature.
Chin placement is not perfect.
Guide To buy the Best Modular Helmet Under $200
While you are driving your bike, you need proper safety for yourself. Statistics show that 95% of the injury occurred in the head and cause death. To ensure protection for your head, you need a properly fitted helmet.
But when you find a lot of helmets in our market and online shops, you get confused about choosing one. So, to find out the best modular helmet under $200, you need to consider some factors to choose a perfect helmet for you that can fit your head and ensure your comfort and safety.
Outer and Inner Construction:
The outer surface of a helmet ensures the frontline safety of your head. Firstly, Find the outer shell is made with a thermoplastic mater with ABS shell technology. Secondly, look at the inner part and find for soft antibacterial cushion with removable and washable cheek pads.
Comfort:
The comfortability of your helmet depends on size, fitting, ventilation, and user experience. First of all, choose your size and read the measurement table and find your head measurement. Next, fitting for your head, which is a significant factor of comfort.
 If your helmet is not fitted properly, then your riding experience can be worst. Some helmet company suggests ordering one size larger from your actual size for getting a proper fitting. So, when you are going for an online purchase must check the issue.
Lastly, your helmet ventilation system and don't look for more ventilation points that occur noise issues. Choose a ventilation system that can vent air properly and make your helmet inside dry and cool. You also have to care about your breathing inside your helmet while riding at high speed. Ventilation is significant in the summer season when you are sweating, and your breath may get difficult because of a bad smell.
Design:
When you are finding a proper design, then the first thing you should consider is aerodynamic design. Aerodynamic design can make your helmet noise-proof and add some extra vent power, which helps you to make your oxygen fresh. If you want more facts, then look for ergonomics design, quick release strap, dual Visor, and dual sports.
Some riders use stickers to provide a premium look to their helmet. You can also do that if you are concern about the aesthetics view of your helmet.
To ensure your safety, you must look for a helmet, which is DOT (Department of Transportation) certified. Besides, you can search for EPS technology, which helps your helmet to absorb impact load.
If you are looking for more safety, then you have to go for SNEL approved helmet, but you don't get that within $200.
Viewing angle:
Make sure your chosen helmet is comfortable for straight view and side view properly to ensure your safety.
Is $200 a Good budget for a helmet?
You have to keep in mind that spending more money cannot ensure your safety. Here, we find out some best helmets from some renowned brands, which is proving the best helmet with proper security and comfort within $100 to $200. So, choosing one from the above list can be the right decision.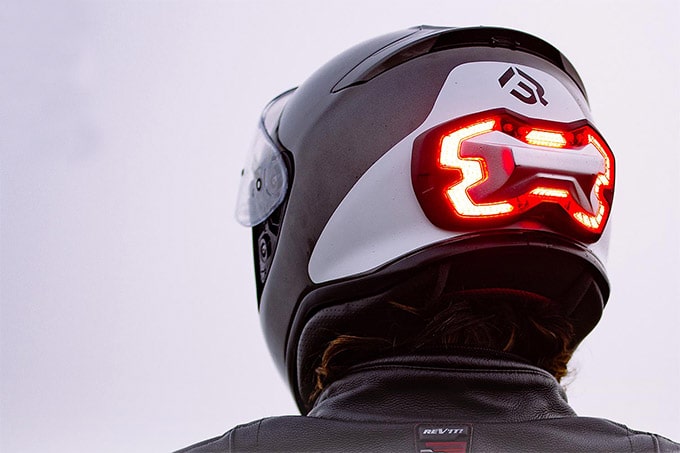 ---
FAQs
Should I get half or full-faced helmets?
To ensure your proper safety, you should go for full-faced helmets. Full-faced helmets are safer than half-faced helmets.
Are all these units DOT approved?
No, all these units are not DOT approved. But most of them have DOT approval.
How can I be 100% sure that a unit is DOT approved?
Look back in your helmet and find a logo of DOT certification. The only way you can be 100% sure.
My head hurts after wearing my helmet for a while. Why?
The problem is with your fitting. Your helmet is not fitted correctly because of being small according to your head. Replace your helmet with a larger size and get your problem solved.
Do I need dual visors?
That is not mandatory. But having a dual Visor is a good option, and you also look for a clear & smoked Visor for your helmet.
Are Modular Helmets Safe As Full Face?
No, Modular Helmets are not as safe as a full-face helmet.
Should I Replace My Helmet After A Crash?
Yes, you should replace your helmet after a crash. Because a crash or heavy impact load can damage the durability of your helmet that may be risky for your next Crash.
How Long Is A DOT Helmet Good For?
The replacement of your helmet depends on your manufacturer. Some manufacturers recommended to replace within five years, and some tell to go for seven years. But if you face any crash, then you need to replace that immediately.
Is Snell Or ECE Better?
The answer varies for different users. Snell and ECE are suitable on different sides. Snell-approved helmets can ensure your brain injury where ECE-approved helmets can reduce your load, neck, and back pain. So, you have to choose which one is for you.
Do Motorcycle Helmets Really Save Lives?
Recent research shows that 69% of head injuries can save by a helmet, and the percentage for reducing the death rate is 42%.
How Does A Budget Motorcycle Helmet Work?
A budget motorcycle Helmet doesn't look for a premium design. They look for the safety of the riders and comfort, which is need for regular or occasional riders.
summary
Today our best pick is GDM DK-140 full face modular helmet, and the reason is GDM DK-140 included all the featured that an ideal helmet should have. Proper fitting, aerodynamic design, a durable frame, UV ray protection, DOT certified with an appropriate system of ventilation can provide you ultimate safety and comfort. Most importantly, the cons of GDM are negligible, and that's why we choose as our best pick.