The name for motorcycle or bike or naming of a motorcycle or is a very much personal fact. Though some people want to call their motorcycle by its name, they look for guidelines and want to know the factors. Eventually, no elements are working behind naming your bike. But here I discussed some factors that people are usually using. Let's read, how to name for a motorcycle or a bike?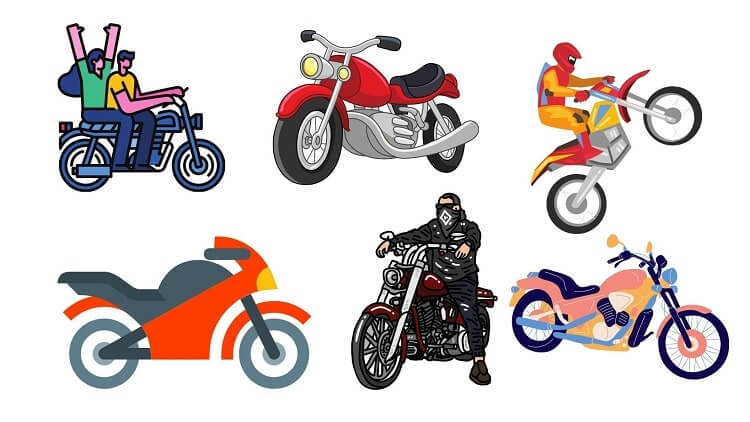 How to Name for a Motorcycle or Naming of a Bike?
#1. Name your bike or motorcycle with it's type (Standard, Cruiser, Sport Bike, Touring Sport, Touring, Dual Sport, Scooter, Moped, Off-road)
You can choose your bike name with your bike type. If you have a racing bike like Yamaha M1, MotoGP, Kawasaki ZX-10R, MV Agusta F3 or, any other racing bike, you can call your bike Rooster, Gears, or, speedy. You can choose words related to speed or fast.
If you have a collection of Indian larry, then you can call that black ice, black eye, or anything you want — mountain bikes named Hiker, Grinder, Iron, or Welder or anything related to adventure.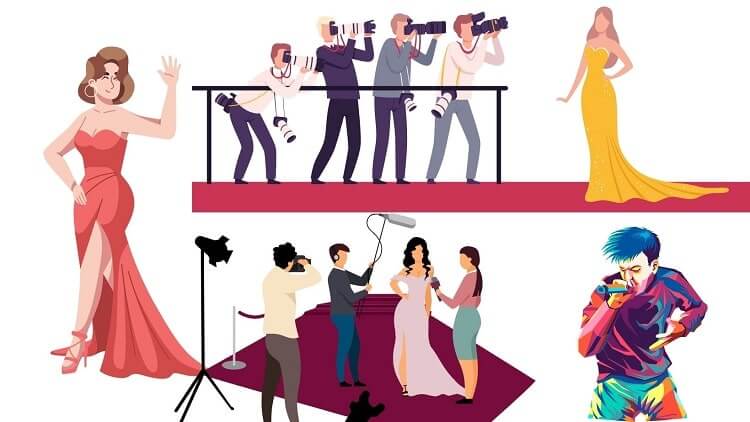 #2. Name your motorcycle or bike with your favorite personality
You can name your bike with your favorite hero, Rockstar, or your favorite person you follow. Like if you are a fan of Rock, who is an actor, then your bike name can Rock. You may follow Harley Davidson; you can name your bike Harley or Davidson or both of them together. If you are a lady biker, you can choose your preferred model name.
Besides the actors, you can go for any renowned person you follow. Like if you follow Hitler, then you can call your bike Hitler. Choosing the name of your favorite personality is very simple. But if you don't like that you can go for the next option.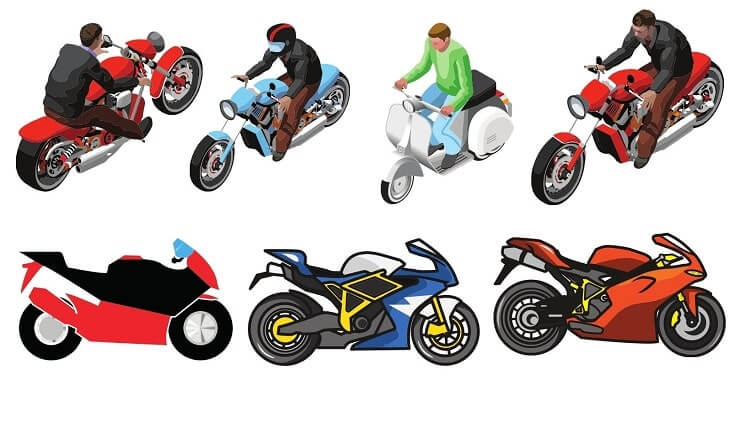 #3. Name with your bike color
The color of your motorbike can be the best option to name your motorcycle. If you have a red Yahama R15, you can call that Red Leopard. You may have other colors like black, white, yellow, or blue. You can name them very quickly like Black Panther, Blue eye, White bird, and so on. Just go for the method and name your bike with a cool name and represent your bike with your chosen name.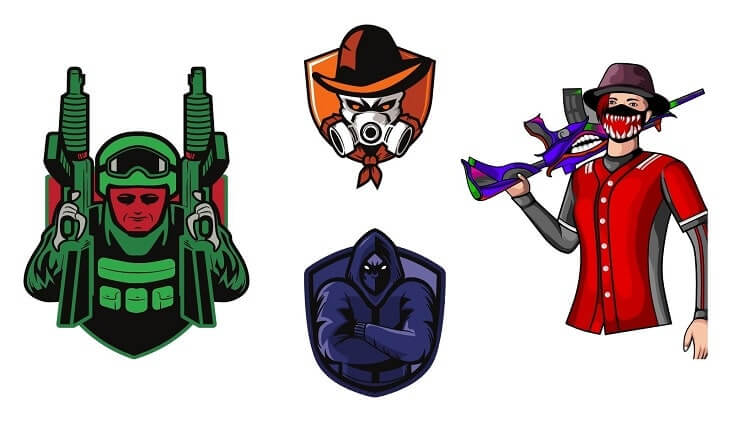 #4. Naming of a motorcycle with your favorite gun
In some groups, I found people named their bikes Shotgun. You also can go for the option. You can call your sniper or rifle or any specific gun name like M416, Kar98, or AKM. People like to choose them according to their choices.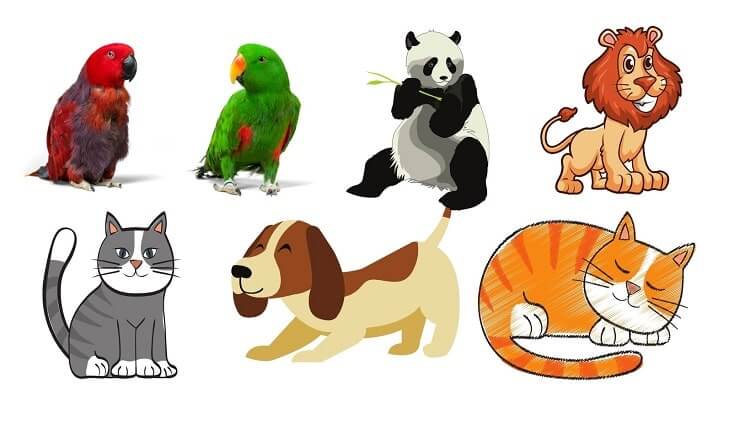 #5. Name of a bike your favorite animal
 Bikers also like to name their bikes with their preferred animal names. Those who are fast and drift driver, they want to call their bike Panther, Leopard, Tiger, Lion, Fox, and so on. So, you can set your bike name, Panther, or any other that you like to call.
But the lady bikers like to name with their pet animals like Rabbit, Cat (can be Black Cat), or any other pet that also can be your pet bird.
#6. Naming of a motorcycle with your name
Those who don't like to name your bike with the previous titles can go for the most straightforward system for calling your motorcycle. Name your bike with your nickname. Say your name is Smith you can name your motorbike Smith's Bike or Smith's Motorcycle. You can use it differently like Smith's snake or whatever you want. Just use your name and add a bike, motorcycle, or anything that you think about your bike.
#7. Name of bike with a preferred word
You can choose a method of selecting discussed above. Still, if you cannot decide, then go for a favorite word. You can choose a name that can rarely use a word or any word that you like to use. The terms used by some people like Wiki, Widow (for lady biker), Smoke, Taz, Ink, Iron, Stiletto, Siren, Sprocket, Ducky, Foxy, Ginger, Tats, Doc, Brick, or any word that you think to call your bike.
#8. Others factor in naming your motorcycle
We have discussed the main elements with the possible name. But still, we can consider some factors that people are using to name their motorcycle. Some people like to use the motorcycle parts name to call their bike. For that, they use the most important parts like Tank, Saddle, Crank, Gear, and so on.
Bike's name can be your favorite movie name like Rockstar, Stone. According to the movie names, you can call your bike Rockstar or Stone or any other movie you think suits your motorbike.
Think about the size of your motorbike. If that is small or big, you can call Tinny or Hulk. You also can call your bike fat boy or Tall Larry. If you have an aged bike, you can call Old Man or Old Lady. You also can name that Fossil. Bike's name can also be your preferred food name like Peanut. Your favorite place name or country name can be your bike name like Mexico, Texas.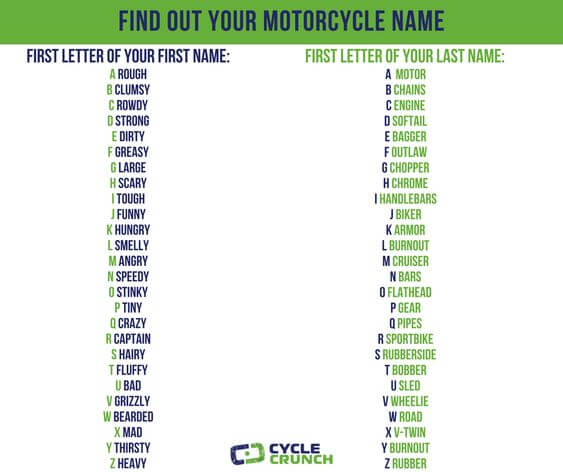 What is a name generator for a motorcycle or Bike?
The name generator for a motorcycle is an online platform that helps you to select your motorcycle name according to your sector of interest. You find some websites, and they suggest you some names if you cannot fix that on your own.
After discussing all the methods, I hope you got your bike name. But still, if you are confused, then don't worry. Just use a bike name generator and get your bike name without any thinking.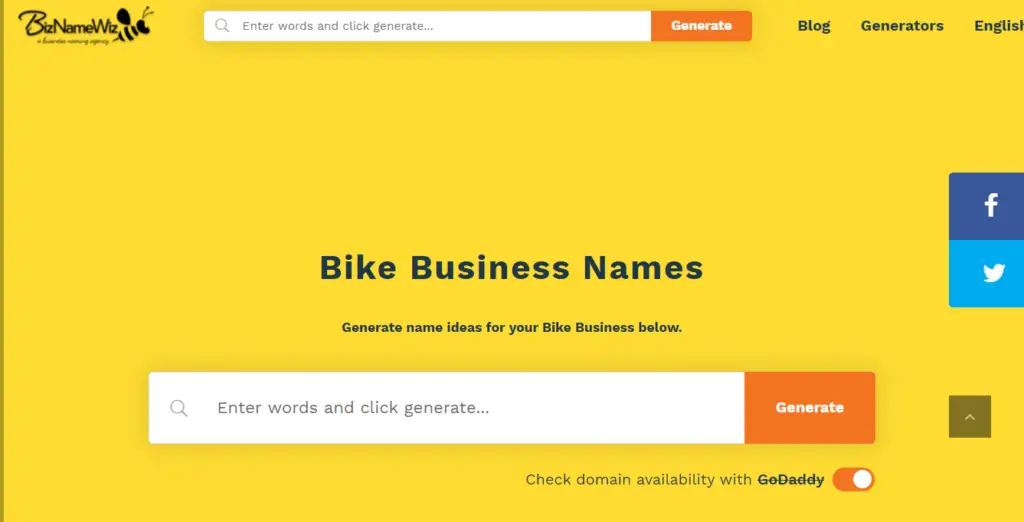 How to use a name generator for a motorcycle?
Before knowing about the use of a name generator, you should how a name generator works? The name generator websites are collect names that may suit your choice and set the title to their module system. When someone tries to find a nickname, some of the websites suggest some random names, and some sites ask some questions and try to know about your interest sectors and then suggest some names according to your interest.
So, when you go for a name generator site, they may provide you five or ten random names that may suit bike nature or bike type or anything else. But I recommend you to go to those sites which ask you some questions and suggest a name. That may be perfect for your bike then random names.
The websites that provide you a specific name, they ask you some general question like your favorite hero, personality or person, favorite food, movie name, your bike type, bike model name, brand name, your bike color, your country name, your favorite animal and other general questions to find out the most specific name that may suit to your bike.
Warp up
Naming your motorcycle or bike is the reflection of your mentality. Your bike name can be the hidden history of your bike purchasing. Bike naming is very vital for bike collectors like Harley Davidson. The motorcycle names needed to sound good. Tell your motorbike nickname to your fellow bikers and inspire them to name their bikes too. Always call your motorcycle with the nickname.
A lot of bike producers exist in the market with versatile bikes. Choose your best one with your required aspects. Like Yamaha, Bajaj, Suzuki are now the traditional bikes in the market. After buying them, set a custom nickname to make them different from your fellow bikers. That may increase your love for your bike and make you more careful.
All the factors I have discussed already, but you can still choose your word for your bike name. Because no particular element exists to select your bike name, you can use any name that you think to set as your bike name. Set your motorcycle name with your interest and call with that name and spread that out among your bike squad.
FAQs
What is a good name for a motorcycle?
There are a plenty of good motorcycle names available and a few of nice name are SPEEDY, ROCK, FOXY, BRICK, GINGER, PANTHER, etc.
Related Post: Motorcycle name generator | What Should Your Biker Nickname Be?