A lot of riders question themselves about the weight of their bike. Some bikers want to know because they are curious and interested, while others need to know how much a motorbike weighs for loading up their trailer. 
Motorcycles are the most convenient and most used vehicle on our planet. Because of the craze, many people ignore the fact that they should consider knowing the weight of motorcycles along with the bike parts. You shouldn't buy a bike without knowing its weight and how much load it can carry. A rough decision regarding the motorbike could lead to severe injuries or even death.
I will try my level best to answer your question in the below-given article. Primarily, different types of motorcycles have different weights. Since wight varies for different bikes, we are recommending to understand their weight and choose one according to your needs.
As a rider, you can expect an average motorcycle weight to be about 181 kg (400 pounds), and most lightweight bike trailers also weigh about 136 kg (300 pounds). Besides, the weight of fuel is about 2.9 kg (6.3 pounds) per gallon of gas. Fuel tank sizes also vary from 2 to 8 gallons or five as a medium size. After considering the weight of fuel, you can expect a full tank of gas to add 15 kg (32 pounds) on average.
Read: How to Paint a Motorcycle Engine?
How much does a motorcycle weigh?
The average weight of a motorbike is 275 kilograms or 600 pounds. Some bikes are heavier than others, depending on their size and the material manufacturers use to produce motorcycles. Here is a table by which you will get to know the average weight per motorcycle type.
| | | |
| --- | --- | --- |
| Type of Motorcycle | Average Weight in Pounds | Average Weight in Kilograms |
| Adventure Bike | 550 lbs | 250 kg |
| Chopper | 700 lbs | 315 kg |
| Dirtbike | 220 lbs | 100 kg |
| Sport Bikes | 400 lbs | 180 kg |
| Touring Bike | 900 lbs | 400 kg |
| Cruiser | 550 lbs | 250 kg |
| Bagger | 750 lbs | 340 kg |
| Scooter | 250 lbs | 115 kg |
| Moped | 180 lbs | 80 kg |
| Café Racer | 450 lbs | 200 kg |
| Scrambler | 432 lbs | 196 kg |
How much does a motorcycle weigh

Why does weight vary so much? Dirt Vs Touring Bike
The table given above will show you that the weight of motorcycles varies a lot. A lot of reasons work behind the fact that these weights are so far apart.
Some motorcycles benefit from heavyweight, while others have a benefit when they are lighter. As you know, every type of bike has its purpose. For example, a dirtbike has to be agile and lean to drive over dirt roads or tracks fluently, and this goes best when the bike is of lightweight.
Manufacturers build the touring bike to be the king of the road. Generally, touring bike has loads of storage space, heated grips, a big windscreen, a radio, etc. And all this comfort comes with weight.
Things that add weight to the motorcycle
Some key components add a lot of weight to a bike such as an engine, fastener, exhaust system, braking system, battery, wheels, etc.
The engine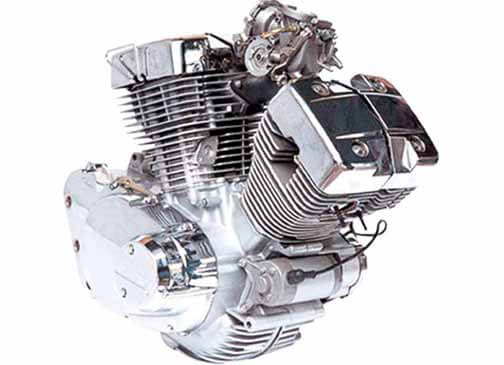 Let's start with the engine, and that's not without reason. By far, the engine is the most massive part of the motorbike. Commonly, bikes with more significant engines have a higher net weight than motorcycles with a smaller engine.
Some of the most common engines You will find the smaller engines on scooters, naked bikes, and dirtbikes. Also, you will find some heavier engines on adventure bikes, choppers, cruisers, and sportbikes. The engine is the component that makes these types of bikes heavy.
Panniers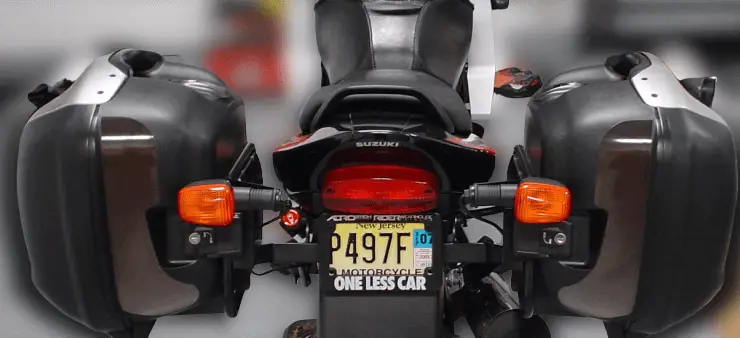 Another common component that could add a lot of weight and that is the panniers. Some motorcycles like touring bikes come with panniers from stock, and panniers are also a common thing to have on Adventure bike.
Only panniers can add quite some weight. Manufacturers used to use steel to make old school panniers, and those can weigh up to 10 pounds each, and this is the weight for an empty pannier. Then comes all other stuff that you take with you regularly. If we look into a mass, then things like extra fuel or oil, a spare helmet, a chain can start to add up weight.
The material manufacturers use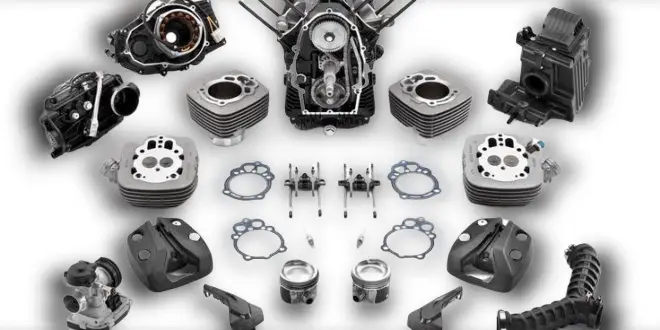 Generally, the used materials are not a component, but materials are a crucial element in determining the weight of any motorcycle.
Now we can see the difference between new and old bikes. In the early days, they used to make everything out of steel. And as we know, steel is super durable and reliable but also very heavy.
We can take Café racers, for example. Café racer bike that built out of an old motorcycle is more massive than the modern one that has a vintage look. Nowadays, bikes have a lot of plastic and lightweight metals, and that makes the motorbike lighter as well as cheaper to produce but also less resistant.
The fairing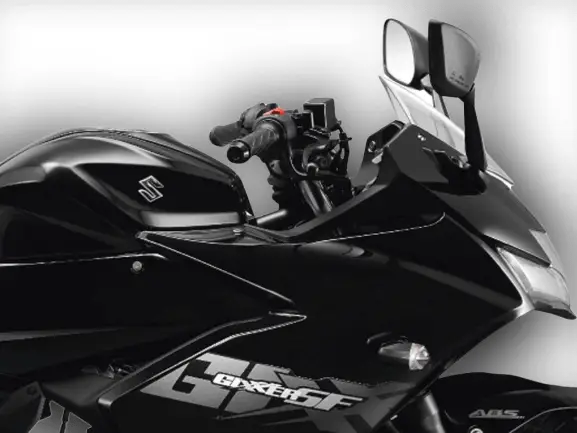 And last, but not least in this list is the fairing. Today's modern motorcycle has a plastic fairing, and that adds very little weight to the motorbike.
However, older motorbikes might have fairing made out of sheet metal and end up adding quite a bit of weight to your motorcycle. If you are looking into weight reduction for your bike, then you could consider replacing the sheet metal with plastic fairing.
How to reduce the weight of your motorcycle?
You can put your bike on a mechanical diet. Sounds crazy? But trust me, it works! You can quickly put your bike on a mechanical diet. Only perform these minor modifications, and you are ready to go-
First of all, you should opt for lighter wheels because wheels take away most of the weight of a motorcycle. If you choose lighter wheels, then you will see that the weight of your bike decreased to a great extent.
Secondly, you should go for a single seat. If you shorten your position, then the weight of your motorbike will reduce. Using a unique position will bring a minor change, but remember everything counts.
Some bikes have a toolbox attached to the bike, and you can remove the toolkit container. Of course, tools are essential, but if you have a well-designed motorcycle, then you don't need one. Instead of carrying a toolbox which can increase weight, you should fix the screws before riding.
Another thing you can do is replace, shorten, or remove your front and rear fenders.
All manufacturers generally use heavy metals to design stronger rims, and you can replace that with lighter rims. Thus you can reduce some deadweight.
How to pick up a fallen or dropped motorcycle?
The moral of the point is, a motorbike is heavy; thus, a biker needs to understand how to pick a bike when they fall. I hope you don't fall from your bike, but at least you should know how to pick up even if it falls by itself.
First and foremost, ensure you have switched off your bike. To avoid it from rolling around, put the bike on gear where possible and make sure your bike is carbureted and not delivering any fuel in any way.
Then stand facing off the bike while putting your right hand holding the bars and left one on pillion grab rail or something. According to the direction of the fall, the exchange of hands can take place.
Your bars should be close to the tank and then, at the same time, push upwards and backward. After that, bent your knees and steadily straightened them; thus, you will be able to push the bike to a stand-up position. Don't forget to move backward as the bike straightens up. With this information, you can pick up a fallen bike without getting hurt.
Final Verdict
We all know motorcycles have weights. Hence, before purchasing a motorbike, go for that which meets your needs and intended use. When you are looking to tow and transport your bike, then you should know the correct weight.
On many areas of terrain, motorbikes will give a fund mode of transportation, and each other kind also comes with their weights based on their purpose and use. If you happen to buy a motorcycle with heavyweight, then follow the steps given in the article to reduce your motorcycle weight.
CURRENT RATING:
★★★★★ 5/5